Vendor Spotlight: The Clean Plate Club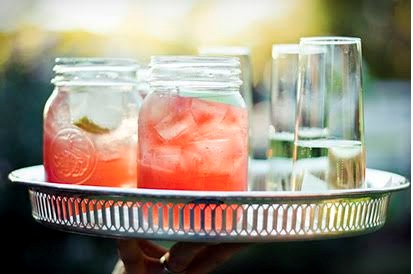 Today we are so happy to feature a true legend in the Nashville catering world, The Clean Plate Club. They have been around for ages & we are glad to finally feature them. How did you get into catering?
Our founder, Monica Holmes, first entered the food and beverage world by catering for production crews in the Nashville area, and, soon after, founded The Clean Plate Club (1980). Monica's 'big break,' as she likes to call it, occurred when she was asked to cater Naomi Judd's wedding reception. From there, her business took off!
Monica's passion for the culinary industry inspired her son, Chris Holmes, to attend culinary school and eventually join The Clean Plate Club as co-owner. The Clean Plate Club has had numerous locations around Nashville since its inception – from Thompson Lane to 12 South, we're now located in the trendy Wedgewood-Houston area.
What are some different options for catering that you offer brides?
Our culinary team has extensive experience catering events for weddings - from rehearsal dinners to bridal luncheons to receptions. In terms of catering options, we have done all types of service styles, including seated plated, buffets, action stations, and the list goes on. Whether a bride's event offers fine dining or fried chicken, our team's passion for excellence and perfection will make the special occasion truly memorable!
What are some new things you are working on for 2017?
One of our main goals for next year is to explore new ways to build upon the traditional 'southern' recipes by incorporating or fusing new flavors. We also plan to make more of our own cured meats and 'in-house' smoked meats that can be paired with local whiskey, wines, spreads, mustards, and jellies.
What are you seeing that is popular in catering in 2017?
The Nashville/southern cuisine trend will likely continue the next couple of years, which includes the infamous Nashville Hot Chicken, as well as cured meats paired with local jams, and more of the traditional southern sides and entrées.
We feel that, given consumers' expanding palettes; there will be an increasing interest and demand for highly creative and complex menus – in which we are thrilled and prepared to take on!
What catering trends do you wish would die?
To be completely candid, we want Nashville Hot Chicken to go!
Tell me why brides should choose The Clean Plate Club
The Clean Plate Club consists of an experienced team of culinary professionals who works with each client to ensure every detail of their customized menu exceeds their expectations and meets their taste preferences. Our meticulous planning and logistical know-how ensure that the bride's event will be a success, no matter how large and complex the occasion. We begin planning with a level of creativity, sensitivity, and enthusiasm that is sustained right through your wedding day!